Johnny Test Season 4 Episode 22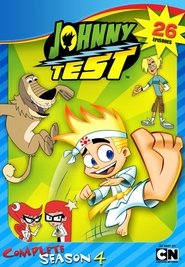 Johnny Test Season 4 Episode 22
Johnny is dragged into Susan and Mary's plan to get Gil to be in a sleep-over, but Bling-Bling Boy and Dark Vegan's daughter Jillian become involved as well, with the usual chaos ensuing.
Johnny gets a wart, and when his sisters try to get rid of it, it gives the wart intelligence and seems to make Johnny's life better, but he tries to take over his body as he gets more powerful.
Episode Title: Sleepover at Johnny's/Johnny's Got a Wart!
Air Date: 2010-10-04
Year: 2010